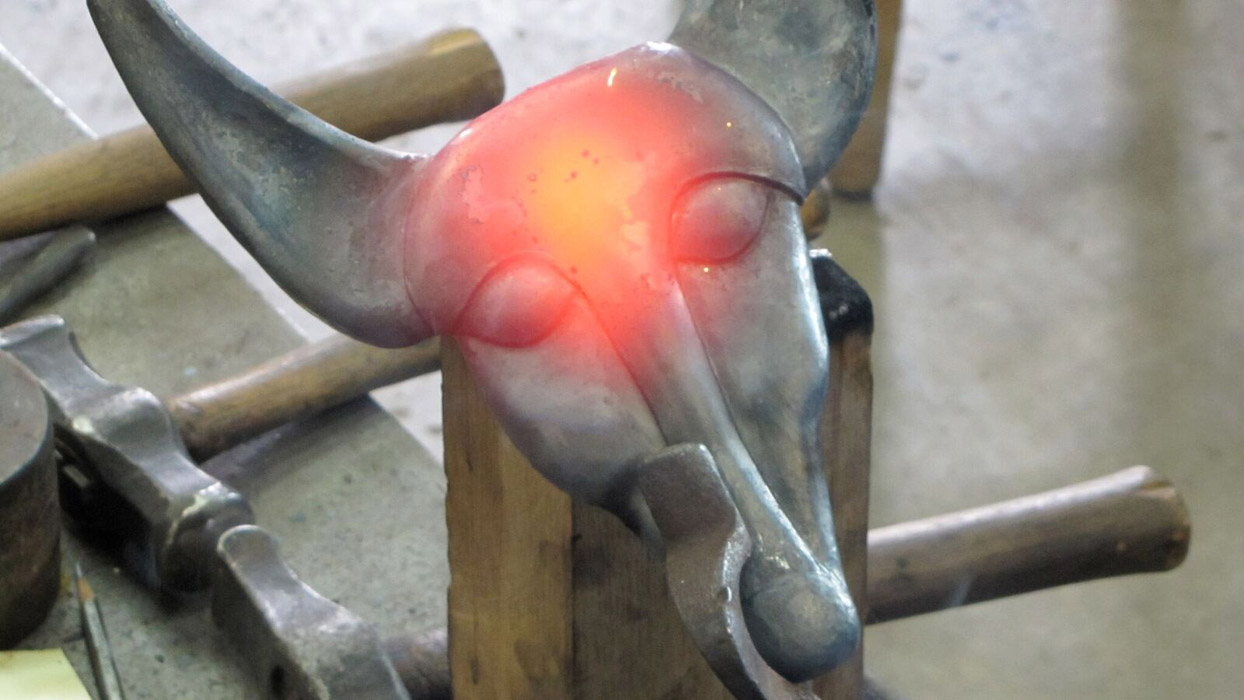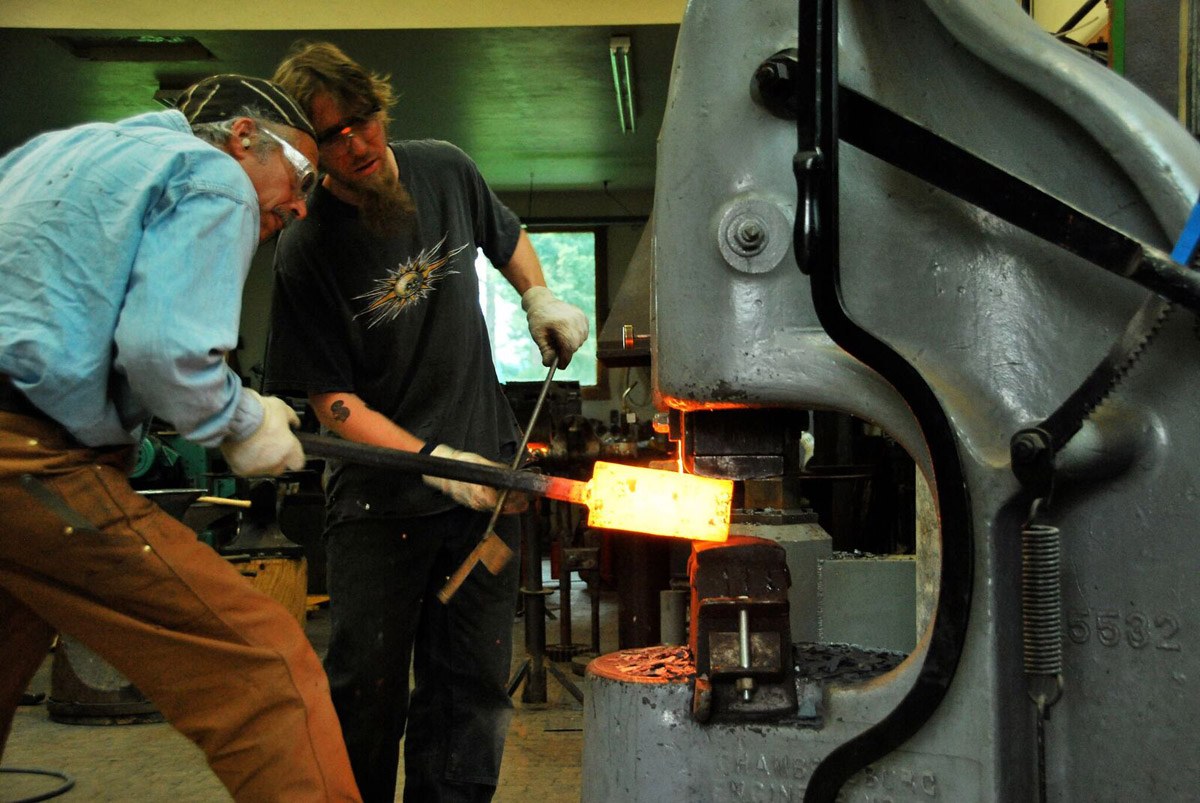 Coronavirus Policy
The New Agrarian School, like all craft schools in America is struggling envision a path forward during this Covid-19 pandemic. We are a small and relatively adaptive organization but the dramatic uncertainties around this have forced us to cancel the first three scheduled classes of the 2020 summer season. We believe we can safely offer some of the remaining workshops provided enough students registered for them.
Please see the Covid-19 policy posted on this website here. Our commitment to quality education in the craft of blacksmithing has not diminished, and despite the challenging circumstances, we look forward to a bright future. We appreciate your interest and please write or call if you have any questions.
---
Workshops in Blacksmithing and Rural Crafts
In the Mountains of Northwest Montana

The curriculum and technology of the New Agrarian School
is thoroughly steeped in history and tradition.
However, don't expect an indulgence in nostalgia. The tooling, the attitude, and the imagination is very much in the present, and looking into the future.
The design and hand skills involved emphasize self-reliance,
which is never outdated.

Fusing imagination with a practice rooted in very tangible skills, we endeavor to fuel individual creativity with heart, mind, and hand. We believe deeply that human beings are inherently makers, and that the practice of making enhances our lives both as individuals and members of a larger community.
---
New Agrarian School
Reflections on 2019
2019 was the first full summer of workshops at the New Agrarian School, and we believe it was a tremendous beginning. Although not all classes were full to capacity, a great group of students transformed a lot of iron (and themselves!) by working hard at making tools, ornamental pieces, and sculpture. Each intensive class crystallized into a working identity, each with its own particular character. Two weeks is a big commitment in time for students to take away from their normal lives, but the opportunity to completely indulge in a focus of building skills and relationships proved to be worth it for the folks who spent time at the school last summer.
The school was conceived as a place for deep exploration; where risks can be taken, mistakes made, and successes be hard earned. We strive to be among the many learning centers emerging in this century where our relationship to this extraordinary planet we inhabit is part of every thought in what we do. This year we are building on our ongoing commitment to dramatically reduce our dependence on fossil fuels with the construction of a big new Charcoal kiln to process local excess wood supplies into high quality fuel for smelting and forging iron. We will continue to build our infrastructure with salvaged and renewable materials sourced locally. And plans are underway to install solar electric panels that will provide most, if not all of the needed electricity for the school. These developments will serve to support the main work: to foster a positive learning environment and continue to make things of beauty, meaning, utility, and importance. Made by people passionate about the process in which they participate. Objects that deserve to be made.
The 2020 workshop schedule includes a few popular classes offered last year along with several new ones. We are pleased to welcome Haley Woodward, adjunct professor of the Blacksmithing program at Austin Community College, who will lead a collaborative class in creating another new sculpture for the school. Jeffrey Funk will teach a one week class on axe making, and also explore iron making from the ground up with the new class, "Wild Iron".
We hope you will look into the workshop schedule for 2020 and join us for one or more of these great opportunities to deepen your connection with the craft of forging iron.
And whether you can take a workshop yourself or not, we would be delighted if you would tell others who might be interested about the programs here.
Follow us on Instgram
This error message is only visible to WordPress admins
Error: API requests are being delayed for this account. New posts will not be retrieved.
Log in as an administrator and view the Instagram Feed settings page for more details.