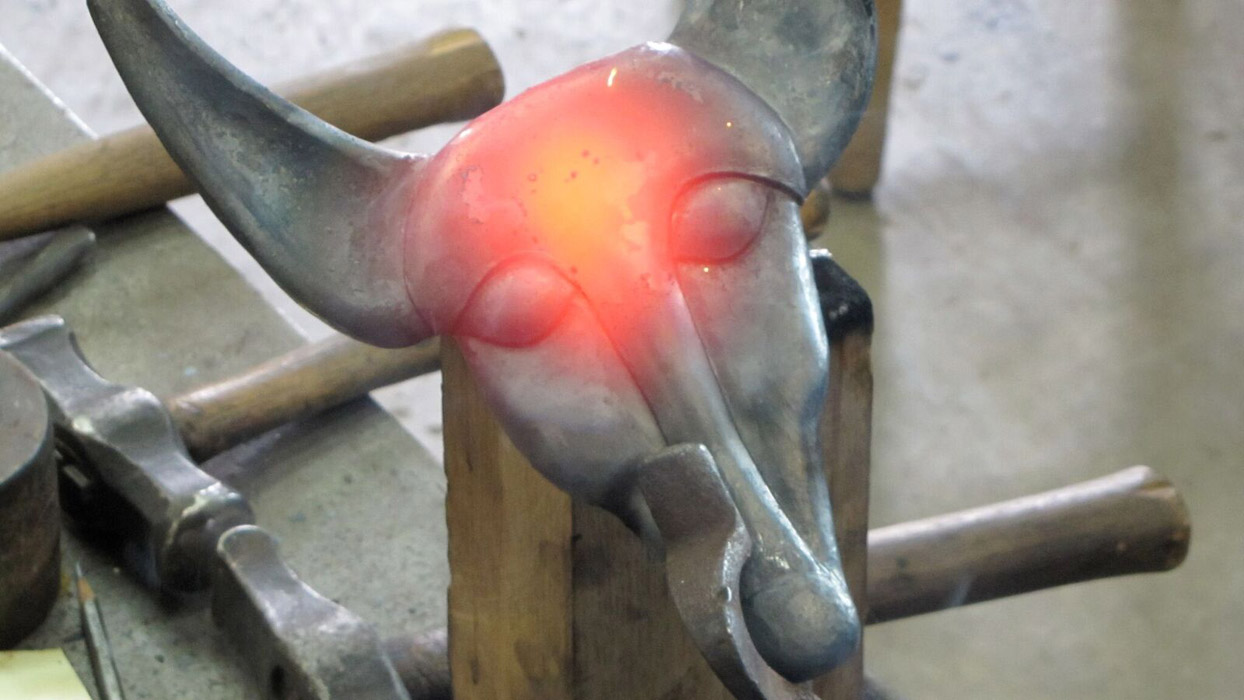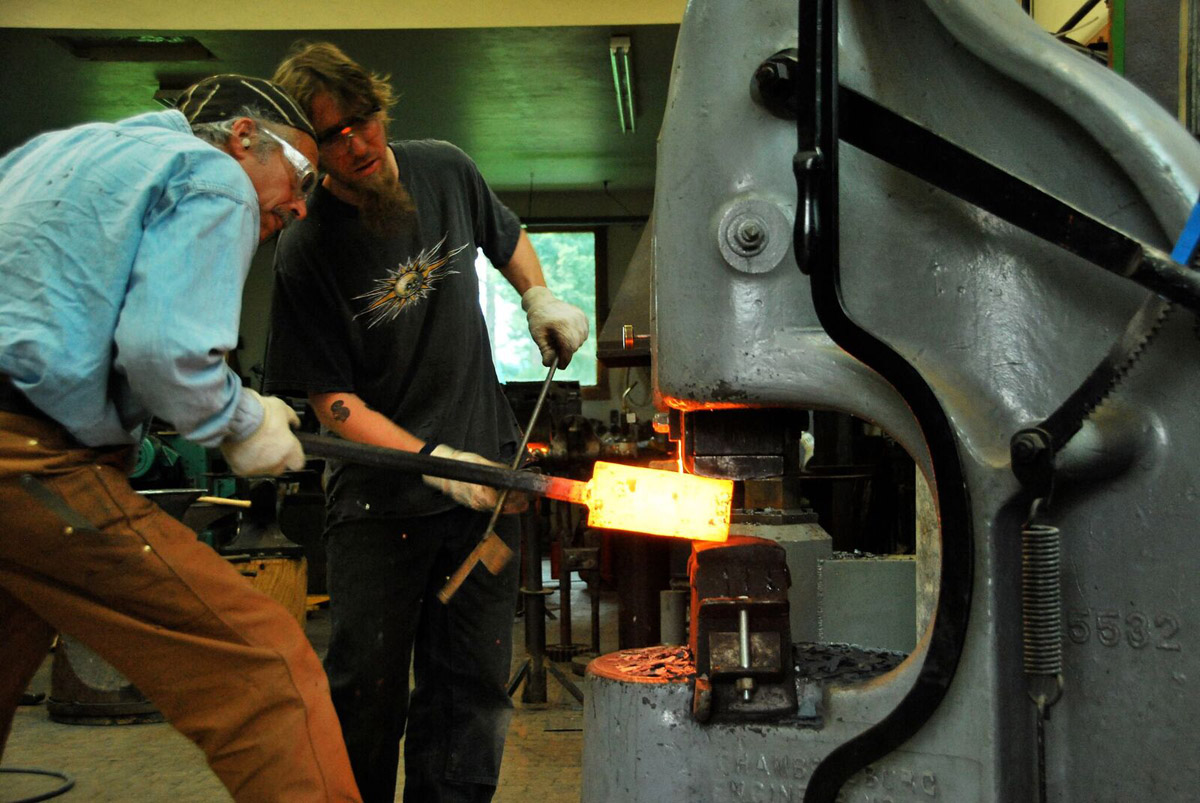 Workshops in Blacksmithing and Rural Crafts
In the Mountains of Northwest Montana

The curriculum and technology of the New Agrarian School
is thoroughly steeped in history and tradition.
However, don't expect an indulgence in nostalgia. The tooling, the attitude, and the imagination is very much in the present, and looking into the future.
The design and hand skills involved emphasize self-reliance,
which is never outdated.

Fusing imagination with a practice rooted in very tangible skills, we endeavor to fuel individual creativity with heart, mind, and hand. We believe deeply that human beings are inherently makers, and that the practice of making enhances our lives both as individuals and members of a larger community.
---
In the news...
Forged in Fire
In 2023 the popular television program, Forged in Fire, filmed an episode at the School as part of their "on the road" series visiting several schools across the nation.  It aired on The History Channel in October, but various streaming services offer it on demand.  Look for Season 10, Episode 2.  While still adhering to their basic formula of competition, the program does a very nice job of showcasing the school.

New Agrarian School
2024 Work-Study Opportunity
We are offering the opportunity to work in exchange for attendance in some of the workshops.
New Agrarian School
Reflections from 2023
What to expect in 2024
Summer of 2023 saw another great season of workshops at the School.  Although a couple of courses did not run due to low enrollment, those that did were terrific.  Jordan Lamothe led another fabulous mosaic Damascus knife class, and the school was very pleased to have Monica Coyne teach a very well received class focused on joinery in iron.  Tony Stewart guided a passionate group of beginners into the world of blacksmithing, and Jeffrey's workshop on garden tools was a great success.
This summer we're pleased to include Salem Straub from Washington state as part of the year's lineup.  Damascus chef's knives of extraordinary quality both visually and functionally will be the focus here.  Check out his work online.  We are also excited to have Shawn Lovell from the Bay Area offer a beginner friendly class covering forged kitchen utensils and project ideas that students bring as well.  Tony Stewart will be teaching two separate fundamentals classes that can accommodate folks with little or no experience in blacksmithing.  And Jeffrey will be leading several tools classes, including blacksmithing tools, American axes, and carpenter's tools.  These classes are a solid part of the School's foundation in forging and basic metallurgy for blacksmiths.  And last but not least, the team of Nick Tomlin and Eric Dennis will lead a workshop covering basic bloomery smelting along with other historical iron making and refining technologies.
If you've been to the school before, we hope you find something in the 2024 schedule that inspires you to return. If you are looking for a way to explore this amazing craft in a beautiful part of the country with extraordinary instructors, we sincerely hope to meet you this year. The New Agrarian School offers an opportunity to truly immerse yourself in an intensive learning experience, away from the humdrum of "normal" life, and in the company of others passionate about not only the craft of blacksmithing but how this work fits into the world at large.