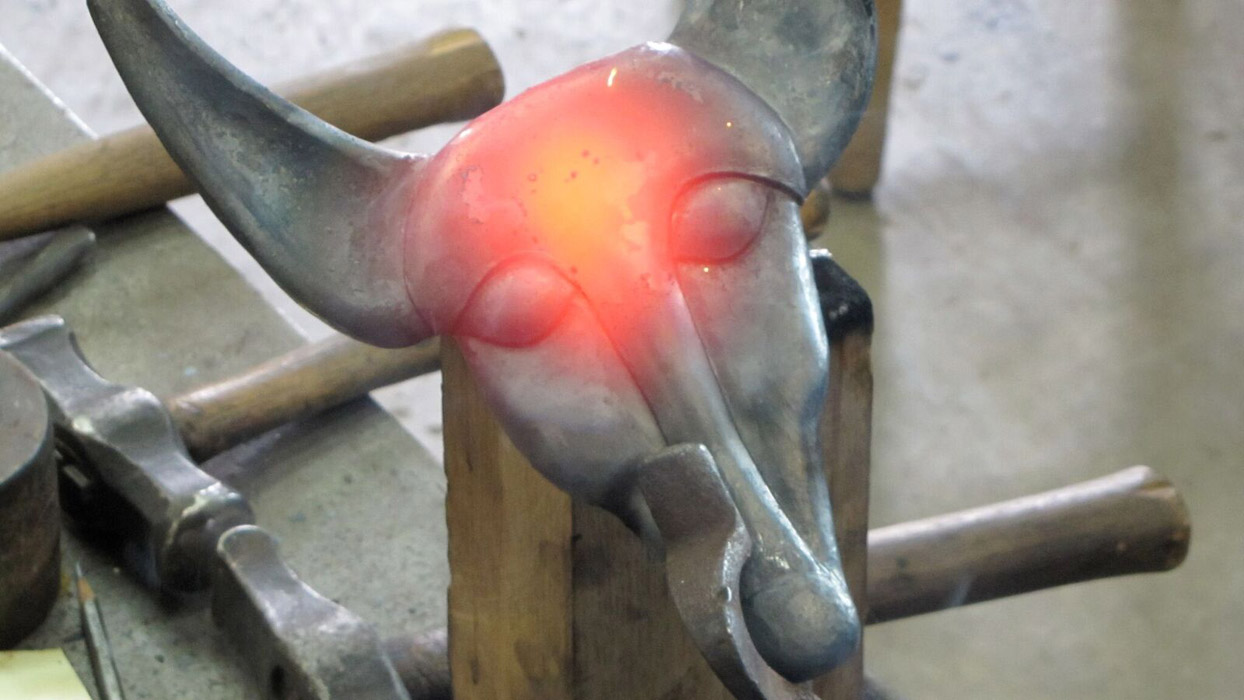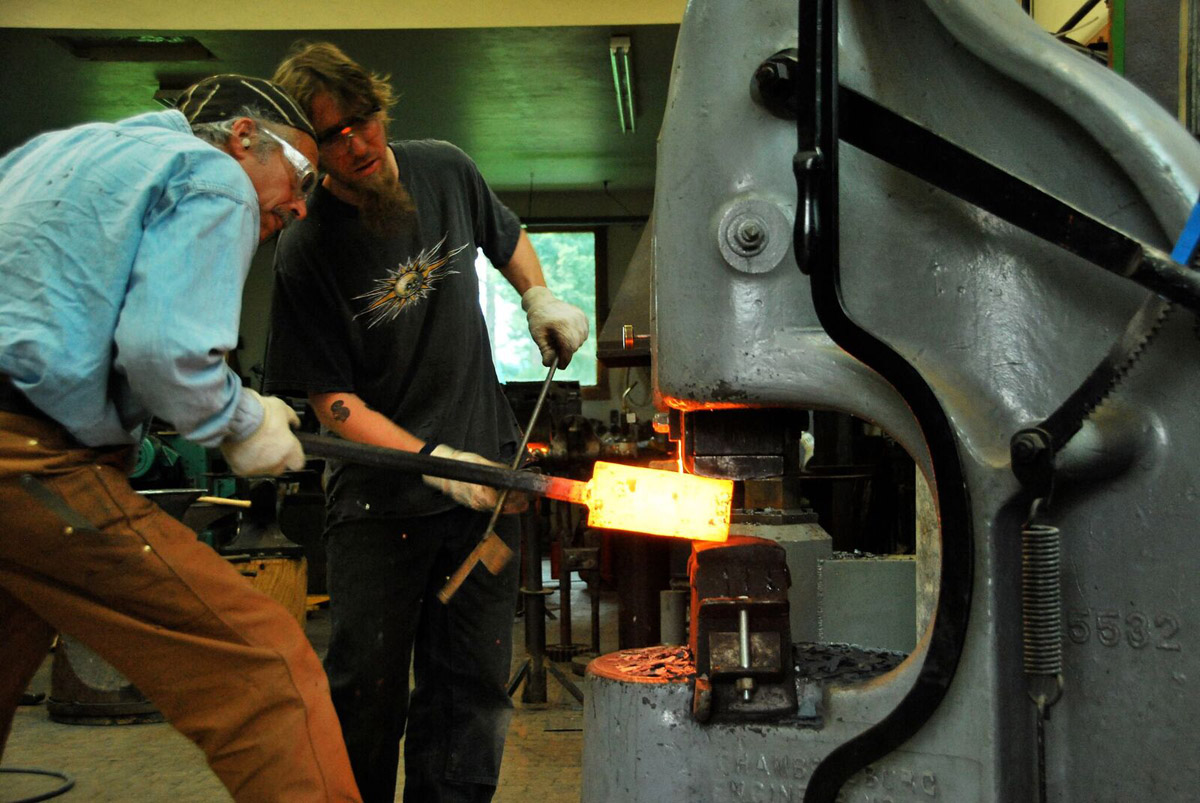 Workshops in Blacksmithing and Rural Crafts
In the Mountains of Northwest Montana

The curriculum and technology of the New Agrarian School
is thoroughly steeped in history and tradition.
However, don't expect an indulgence in nostalgia. The tooling, the attitude, and the imagination is very much in the present, and looking into the future.
The design and hand skills involved emphasize self-reliance,
which is never outdated.

Fusing imagination with a practice rooted in very tangible skills, we endeavor to fuel individual creativity with heart, mind, and hand. We believe deeply that human beings are inherently makers, and that the practice of making enhances our lives both as individuals and members of a larger community.
---
New Agrarian School
2023 Work-Study Opportunity
We are offering the opportunity to work in exchange for attendance in some of the workshops.
New Agrarian School
Reflections from 2022
What to expect in 2023
With the 2022 workshop season now in the rear-view mirror, we are looking forward to an inspiring 2023 summer season. Inflation, high fuel prices, and the lingering hesitations around Covid 19 put a dent in attendance, but most of the workshops ran, and those that did were very well received. We had our first class tailored specifically to women and LGBTQ people. Led by Joy Fire from California, a fabulous group of beginning blacksmiths were able to explore the craft in a uniquely safe and supportive environment.
Thanks, Joy, for helping to pry open this craft for people who might otherwise be marginalized. And thanks as well to the Society for Inclusive Blacksmiths for providing important support for the class. The school's core classes were well-attended and very successful.
We finally got Lee Sauder to join us here for an iron smelting class. The group climbed mountains and collected ore from two historic locations and also worked with ore Lee sent out from Virginia to act as a control to our metallurgical experiments. And the axe class with two instructors, Jim Austin and Jeffrey Funk, presented several very different approaches to making these iconic tools. If you check out the school's Instagram site you can see for yourself how productive this class turned out to be.
2023 will be another full year. We will have Tony Stewart lead a week-long introductory class, bringing his unmatched talent and wit to the school. Veteran instructor Jordan LaMothe will return to lead a two-week workshop focused on mosaic Damascus chef's knives. And we're excited to host Monica Coyne who will guide students through the wonderful landscape of connections that can be made in iron.
A new class on tools for use in timber framing and traditional carpentry will emphasize the deep relationship between blacksmithing and other crafts, as will the workshop on American axes. Both of these classes will address the history of these tools and offer opportunities to actually use the tools produced during the workshops.
If you've been to the school before, we hope you find something in the 2023 schedule that inspires you to return. If you are looking for a way to explore this amazing craft in a beautiful part of the country with extraordinary instructors, we sincerely hope to meet you this year. The New Agrarian School offers an opportunity to truly immerse yourself in an intensive learning experience, away from the humdrum of "normal" life, and in the company of others passionate about not only the craft of blacksmithing but how this work fits into the world at large.