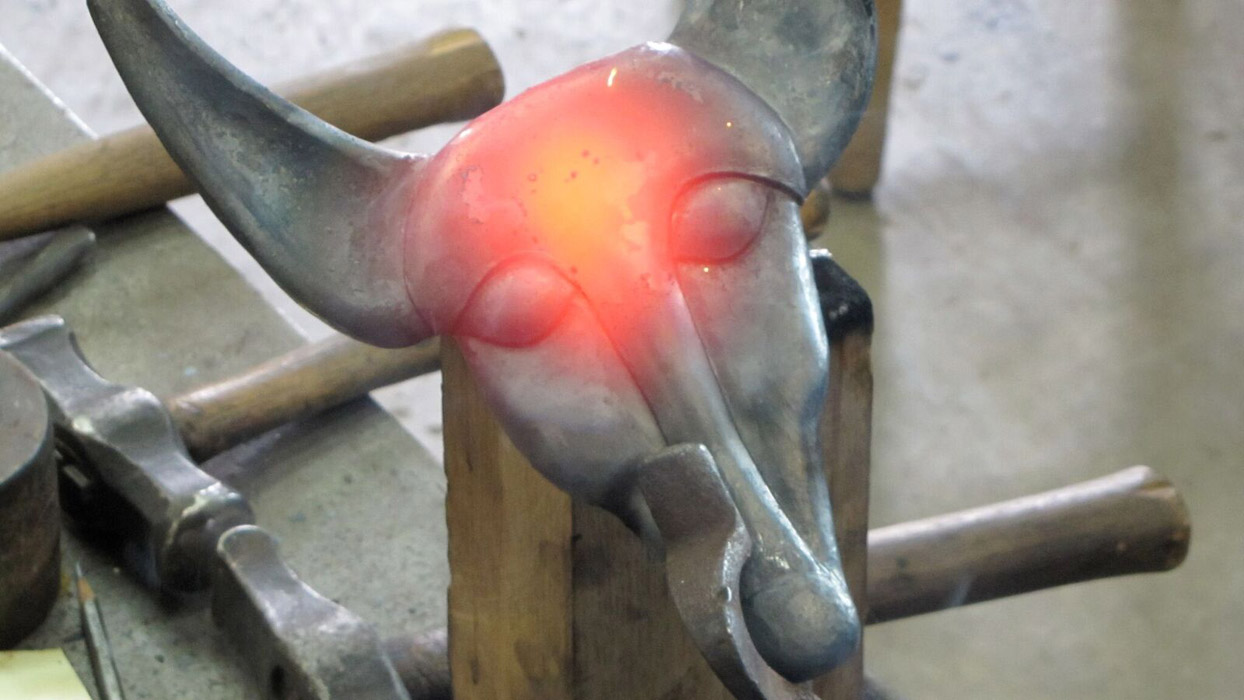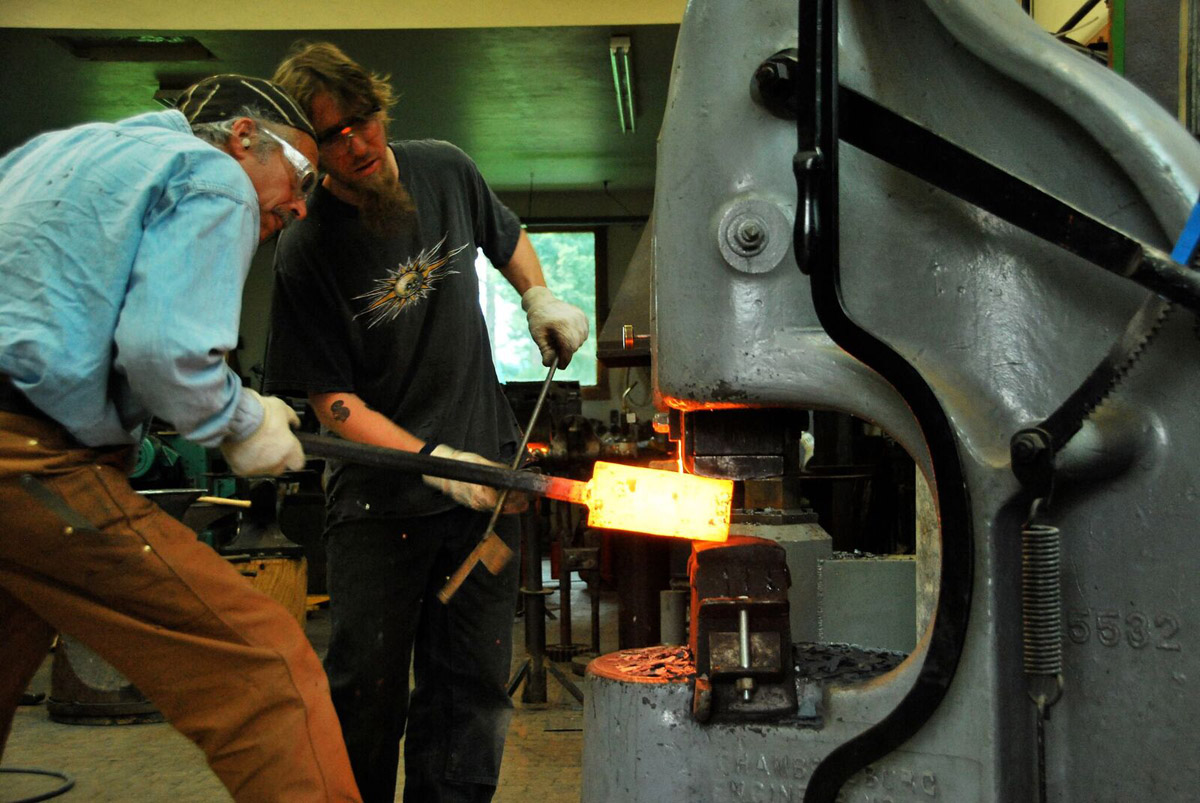 The New Agrarian School COVID-19 Policy for 2022
The New Agrarian School, like all craft schools in America, is struggling to envision a path forward during this Covid-19 pandemic. We are a small and relatively adaptive organization and intend to offer a full schedule of classes for 2022.
Please see the full Covid-19 policy posted on this website here.  Our commitment to quality education in the craft of blacksmithing has not diminished, and despite the challenging circumstances, we look forward to a bright future.  We appreciate your interest and please write or call if you have any questions.
---
Workshops in Blacksmithing and Rural Crafts
In the Mountains of Northwest Montana

The curriculum and technology of the New Agrarian School
is thoroughly steeped in history and tradition.
However, don't expect an indulgence in nostalgia. The tooling, the attitude, and the imagination is very much in the present, and looking into the future.
The design and hand skills involved emphasize self-reliance,
which is never outdated.

Fusing imagination with a practice rooted in very tangible skills, we endeavor to fuel individual creativity with heart, mind, and hand. We believe deeply that human beings are inherently makers, and that the practice of making enhances our lives both as individuals and members of a larger community.
---
New Agrarian School
2022 Work-Study Opportunity
We are offering the opportunity to work in exchange for attendance in some of the workshops.
New Agrarian School
Reflections from 2021
What to expect in 2022
The 2021 workshop season was a great success despite the ongoing challenges we and everyone else faced with Covid 19. Workshop participants were immersed in the joy and work of forging everything from simple tools to chef's knives and axes. Our first Wild Iron class took us high in the mountains to collect ore for smelting iron and steel directly in bloomery furnaces that we built with local materials. Participants in the Axe making class not only forged some fabulous axes, but put handles on some of their tools and tested them out in the woodlot on the school property. Jordan LaMothe guided a devoted class of knifemakers further into the world of chef's knives. Hammers, tongs, axes, trowels, hoes, hooks, knives, log tongs…. and many other hand forged objects were made and used in the various classes. We even began work on what we hope to offer in the future as a regular workshop: the making of traditional forge welded anvils faced with tool steel. Stay tuned for more on that one. And of course, many good friendships were made, and many lessons taken back to the home fires.
2022 promises to be an even more exciting year. In addition to offering some of our core classes, we will have an extraordinary group of visiting instructors. Lee Sauder will take the helm for the smelting class this year, bringing an unmatched depth of knowledge to this foundational work in small scale iron smelting. Rachel David is returning to teach another team sculpture workshop, this time a work not only born in fire, but that will contain fire upon completion. Jim Austin will offer a one week workshop in forging traditional Scandinavian style axes, which will be linked to another week spent making both single and double bitted axes with the school's director, Jeffrey Funk, Rick Dunkerley, a nationally known Master bladesmith will lead a one week workshop focused on pattern development and making of pattern welded billets for knife makers. Joy Fire is offering an introductory workshop especially aimed at folks who too often are marginalized in this craft: women, LGBTQ people, and anyone who might feel more comfortable in an environment that doesn't involve the common assumptions about who does this work. Peter Haarklou returns to teach both fundamentals and a course focusing on making tongs for blacksmithing. And Jeffrey Funk will join up with lifelong musician and teacher of West African percussion, Matthew Marsolek, to lead a groundbreaking workshop integrating the forging of iron musical instruments with the rhythms they produce in the new class, "Iron and Music".
So, we hope you will be able to join us for some of the exciting offerings this year as we continue to develop the New Agrarian School as a place for deep learning and inspiration in the world of Blacksmithing. We remain joyfully committed to practicing this work with increasing respect for the world we live in… aiming to be actively welcoming to participants from all walks of life, minimizing our impacts on the limited resources and our precious environment, and encouraging a sense of wonder in all that we do. Whether you are new to the craft or a seasoned craftsman, with the breadth of our course offerings we hope to help create a meaningful context for the craft of blacksmithing in this rapidly changing world.